Our history
We have a long history of caring for and supporting people in need. At HammondCare we champion life. Because every person matters.
Our history
We have a long history of caring for and supporting people in need. At HammondCare we champion life. Because every person matters.
Our founder Rev Bob Hammond believed every life is worth living – and fighting for
More than 90 years on from our inception, HammondCare is still driven by this mission. People come to our care as unique individuals, and deserve every opportunity to live with dignity, support and joy. Our people are committed to this for every client, resident and patient. Through relationship-based care, we meet each person where they are, embracing their reality and celebrating their uniqueness.
We have a rich history of improving quality of life for people in need, regardless of their circumstances. From our first moments when Rev Bob Hammond gave hope and a home to the homeless, through to today's stories of relationship-based dementia, palliative and aged care, it's a history filled with compassion and empowerment, and one we believe is worth sharing. This is our story.
Beginnings during the Great Depression
Rev Bob Hammond was a man of great courage, vision and Christian faith
During the crushing times of the Great Depression, unemployment ran high at more than 30% and thousands of families who rented their homes were vulnerable to forced eviction. As more and more families were cast onto the streets, Rev Bob Hammond saw this plight daily and was moved to make a difference.
As one of the most remarkable Christian leaders of the 20th century, Rev Bob Hammond believed his faith needed to be expressed with daring action. 'Our faith demands the best for the neediest,' he said. Not waiting for the Government to act or for others to step in and provide financial support, Rev Hammond used his life savings to launch a radical new concept: a 'pioneer housing scheme' to help provide permanent, affordable housing to those in need. He bought extensive land, and on 20 November, 1932 the first Hammond's Pioneer Homes were opened in Sydney's southwest near Liverpool.
By 1939, the settlement had grown into the suburb of Hammondville with more than 110 families living in their own homes, served by a shopping centre, post office and school.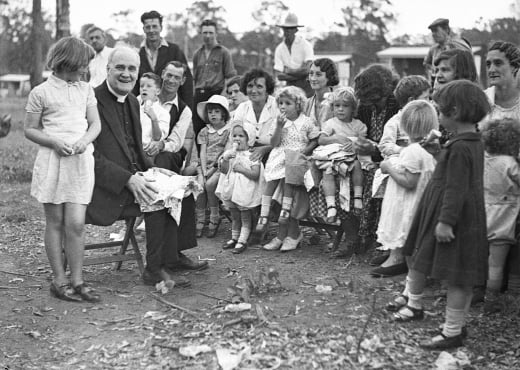 From housing to aged care
In the late 1940s, having achieved its original goals, Hammond's Pioneer Homes identified another pressing need: the plight of disadvantaged older people whose only means of income was the social service pension.
In response to this need, Hammond's Pioneer Homes established one of the first integrated aged care homes in Australia, Hammondville Homes for Senior Citizens. This comprised self-care units, a care home and hostel accommodation for financially disadvantaged older people. These homes are now known as
HammondCare Hammondville.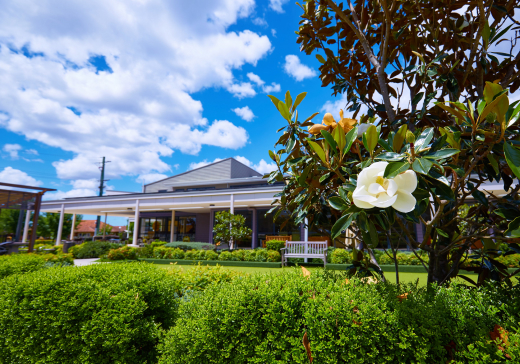 Dementia: a new challenge for the 21st century
The 1990s saw HammondCare adopt its current name and and be among the first providers in Australia to provide aged care at home, as well as expanding its residential care services.
We also saw the need to radically change the institutional approach to dementia care that was (and still is, sadly) prevalent. Through applying evidence-based design principles and a model of care born of decades of compassionate experience, we became leaders in providing complex dementia support, opening one of the world's first cottage model care homes in Hammondville in 1995. The Meadows would become the first of many small household dementia care homes we would develop across Australia.
In the same year HammondCare consolidated its commitment to better care for people with dementia by founding The Dementia Centre, which continues to be at the cutting edge of research, education and consultancy. The Dementia Centre supports Government, care providers and people living with dementia and their families through the latest evidence-based dementia care knowledge and practice.
It was from this foundation that HammondCare was able to accept leadership of the Australian Government-funded national consultancy service, Dementia Support Australia. DSA provides free, accessible dementia advice and support 24/7, 365 days of the year to people supporting a person with dementia where behaviours impact their care. Services are available nationwide, including in regional and remote areas, as part of our commitment to serving people no matter their circumstances.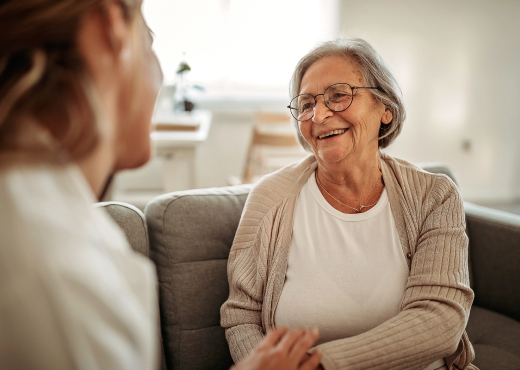 Integrating subacute healthcare
In 2008, we strengthened our expertise and capacity in the subacute health disciplines of palliative care, rehabilitation, older people's mental health and pain management. Our expansion was made possible by acquiring Hope Healthcare, a network of hospitals and related healthcare services. The hospitals have become a key part of our integrated approach to care delivery and include:
Neringah Hospital at Wahroonga
Greenwich Hospital at Greenwich
Braeside Hospital at Fairfield
the Northern Beaches Palliative Care services at Mona Vale
related community health services in these areas.
This acquisition deepened our clinical expertise and further fulfilled our mission, particularly in relation to caring for older people, people with dementia and people facing their last days. Our health services developed valuable synergies with our existing dementia and aged care services, including our rapidly growing home care services.
Today, we are recognised internationally as leaders in dementia-specific services, research and consulting, in addition to palliative and supportive care.
Since 1932, the world has changed significantly – and so has HammondCare. Our services today are many, but they are driven by one single objective: to improve quality of life for people in need.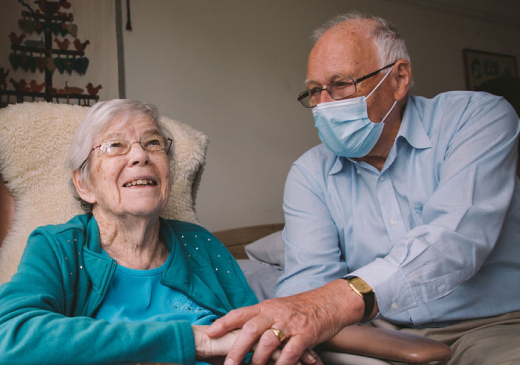 Towards Next Chapter
Find out what's next in the HammondCare story. Learn about our ambition to set the global standard of relationship-based care and increase our care for those others can't or won't. Read our Annual Report 2021.