HammondCare Foundation
The HammondCare Foundation was established to support those in need and help those who face the hardest times life has to offer.
HammondCare Foundation
The HammondCare Foundation was established to support those in need and help those who face the hardest times life has to offer.
Let's champion quality of life for people in need
HammondCare Foundation exists to support HammondCare's Mission to improve quality of life for people in need. Unfortunately for many vulnerable Australians, the cost of care puts vital support well beyond their reach.
Rev Bob Hammond's bold initiative in founding Hammondville during the Great Depression remains our guiding light today. Where Government funding stops, we step up to raise much-needed funds that ensure our services are accessible to those who need them most. Help us make a difference.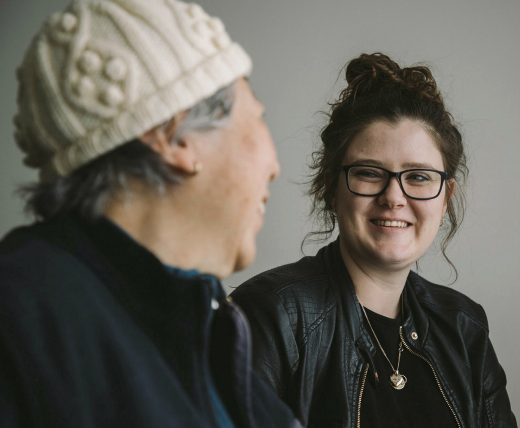 We're committed to meaningful change
HammondCare Foundation strives to deliver relationship-based care to all who need it. By donating today, you can help us further these commitments:
Quality infrastructure
Developing and enhancing the best care environments across Australia that empower residents to live well.
Life engagement initiatives
Improving peoples' well-being and outlook through life-affirming initiatives, such as The Dreams Project.
Palliative care innovation
Driving open dialogue and informed choice for those facing life-limiting illnesses and their families.
Care accessibility
Providing access to care for vulnerable people experiencing or at risk of homelessness, or in regional/remote Australia.
Research and scholarships
Improving benchmarks in health and aged care — locally and abroad — through continuous learning.
You can help us make a difference
By donating to the HammondCare Foundation, you will assist with providing much-needed programs and initiatives through our services, including aged, dementia and palliative care. You can find some of these initiatives below.
Patient and family comfort
Additional funding helps us enhance our patients' experience in countless ways, such as providing clinical approaches for better symptom control, alternative therapies, comfortable room furnishings, relaxing outdoor spaces, specialised mattresses and family-friendly facilities.
Medical equipment and training
Ongoing technology upgrades to vital equipment and services, alongside specialised training for staff funded by donors, allow us to provide best practice medical care for our patients – no matter their circumstances.
Research and innovation
Ground-breaking research means we can identify innovative approaches to care that improve the physical and mental well-being of those in our care. Past successes include new clinical approaches and non-medical therapies, such as the Arts on Prescription and Music Engagement programs.
Celebration of life and funeral fund
HammondCare believes every life matters, even after the last breath. We provide in memoriam services and culturally specific funerals for those without financial means, because every life deserves to be celebrated.
HammondCare Darlinghurst
HammondCare Darlinghurst is meeting an urgent need in Inner Sydney, providing residential aged care accommodation in private rooms for people experiencing homelessness or at risk of homelessness.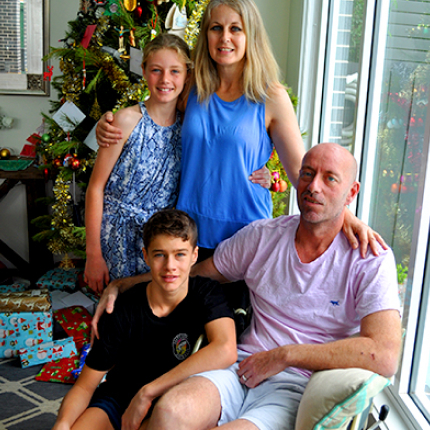 "With the seizures under control, Andrew was able to go home thanks to a network of palliative care team members. His wife Judy and their two children were able to share beautiful moments with Andrew who chose to die at home."
Andrew's Story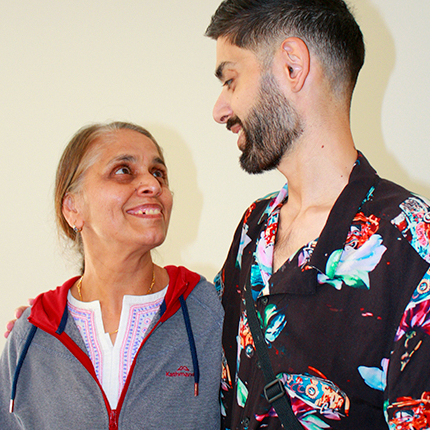 "29-year-old Divy was referred to our community palliative care team as part of his long journey battling kidney cancer. He was able to put aside thoughts about being sick to have his likeness painted in beautiful watercolour by our Lead Artist, Annette."
Divy's Portrait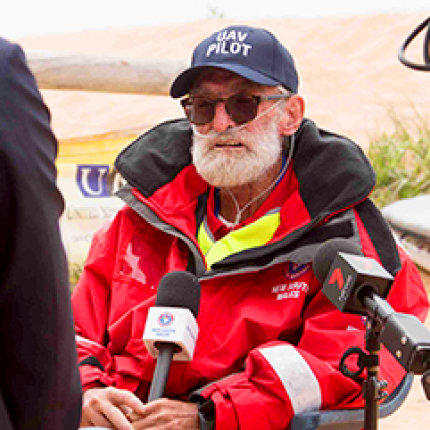 "We were honoured that Bevan's dream to "give back to his community" came true. After completing compulsory training, he volunteered for drone duty with the surf lifesaving club — patrolling Northern Beaches for sharks and swimmers in trouble."
Bevan's Dream
Be involved in making a difference
Fundraising helps the HammondCare Foundation extend our reach and deliver additional services to support those we serve. We love enthusiastic people who put their ideas into action. Without you, we wouldn't be able to care for those in need.
Thinking of fundraising for us? It's easy! Find out what you can do to raise vital funds and support our Mission.