Pastoral care
Caring for people is our passion. As an independent Christian charity, we support people of all faiths (and those of none), focusing on the whole person.
Pastoral care
Caring for people is our passion. As an independent Christian charity, we support people of all faiths (and those of none), focusing on the whole person.
Support through life's journey
HammondCare's pastoral care team provides tailored care and support for patients, residents, clients and their families to meet each person's needs.
We understand that being unwell or frail affects us physically but also impacts our emotional and spiritual well-being. So, no matter your background or circumstances, we will meet you where you are and be there to lend an ear and to help answer questions about the changes in your life.
Volunteers play a key role in supporting pastoral care. Our pastoral care coordinators provide guidance and practical training to volunteers through the Spiritual Care Series. This training equips volunteers with a holistic understanding of spiritual well-being and teaches them how to provide meaningful support to residents, patients, or clients.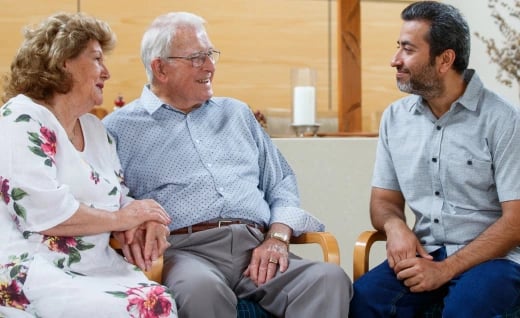 See the difference we make

John and Gordon: a spiritual and scientific bond
Since the passing of his wife, HammondCare at Home client Gordon has faced challenges in attending church. Faith holds a significant place in Gordon's life, and the church serves as a vital expression of his beliefs and an opportunity to foster meaningful connections, especially after relocating to a new community. Understanding the importance of faith in Gordon's life, HammondCare was driven to assist him in nurturing this connection. Gordon expresses profound gratitude for the complimentary Pastoral Care service provided by HammondCare, with the dedicated support of pastoral care volunteer John.

"I really look forward to John's visits – he's a nice man. We're both scientists, so we share similar backgrounds. We always have a good conversation, and a short prayer together before he leaves. This helps a lot as church is not easy for me to attend these days."

How the pastoral and care team celebrated Jeff and his legacy
*Jeff, a resident of Darlinghurst for two years, lacked family support and experienced isolation. However, the caring team at Darlinghurst rallied behind him, providing mental health support given by John Ashford. Recognising his talent as a poet, Jeff's heartfelt verses were published in the local Darlo Newsletter, and he found joy by joining the Friday Trivia group – providing him with a sense of belonging in his final days.

Recognising the importance of honouring Jeff's life, the Darlinghurst team organised his funeral for Jeff, with the costs covered by donations from the HammondCare Foundation. Honoured by a Christian service conducted by Peter Ellem, Jeff's legacy lives on, celebrated by staff, volunteers, and friends.

*Jeff's name was changed for privacy reasons.

The Christmas spirit
Carol singing is just one of the many ways the HammondCare pastoral care team provides social, spiritual and emotional support, strengthening relationship-based care for residents, clients and patients.

Pastoral Care Coordinator Carol shares: "Some remembered the music but not the lyrics, and mouthed the words as they sang along with smiles on their faces. A few residents had tears running down their cheeks during the singing of the hymn 'Silent Night'".

Through the transformative power of carol singing, every year, HammondCare's pastoral care team unites hearts, fostering moments of joy, reflection, and deep emotional resonance.
Download our Pastoral Care Guide
If you'd like to learn more about the breadth of support we give to families and caregivers, both spiritually and emotionally, please download our Pastoral Care Guide. Or if you would like to learn about pastoral care volunteering, download our Volunteer Guide below.


Find pastoral care near you
Pastoral care is available as part of our residential care, home care and health and hospital services. Phone support is included.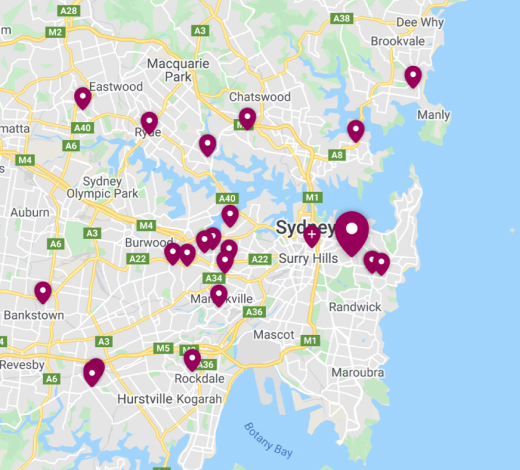 Learn more about pastoral care. Call us now.
Contact our pastoral care team today to see how we can help support you.