Dementia Choices
.
The Dementia Choices endorsement helps care providers easily identify dementia-inclusive environmental solutions.
Dementia Choices
.
The Dementia Choices endorsement helps care providers easily identify dementia-inclusive environmental solutions.
What is the Dementia Choices Program about?
A Dementia Choices endorsement lets people living with dementia know a product has been designed with their experiences in mind. Endorsed products support people to live as independently as possible with dementia.
Products with the Dementia Choices endorsement provide practical solutions to some of the challenges faced by people living with dementia, including cognitive and sensory impairment.
The Dementia Choices program:
enables people living with dementia to live as independently as possible
motivates suppliers and manufacturers to create dementia-inclusive products
provides a reliable guide to dementia-inclusive products
supports carers by assisting people with dementia to do things for themselves.
If you're interested in having your product endorsed by Dementia Choices, contact us today.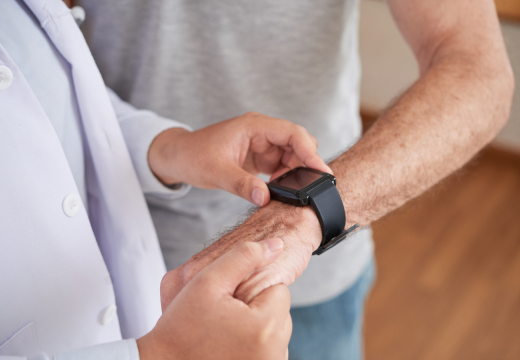 Why dementia design matters
We interact with thousands of products every day. Flooring beneath our feet, door handles in our grasp, lighting showing us the way. People living with dementia are profoundly affected by their environment. They rely on familiar visual clues to show them where they are, what they can do and if they're okay.
If you've ever stood helplessly waving your hands at an automatic tap, rest assured that it wasn't your fault. That's poor design in action, causing frustration and embarrassment. People living with dementia are at higher risk of those experiences in almost every space.
Learn about Dementia Design by space
Bedroom
In this very personal space, it's important that it exudes a feel that's unique to the person. Personal items, photographs of memories and touches of colour can all bring a sense of comfort and familiarity.
Dementia-enabling furniture such as floor rugs, chairs, cupboards and beds are also important, and Dementia Choices products should support people to make choices more easily. For example, wardrobes can be designed to provide easy access or storage based on seasonal wear.
Bathroom
In the bathroom, more than anywhere, people living with dementia need to recognise the function of each feature. Modern design, though attractive, tends to hide functionality. This can make independent living difficult for people with dementia.
Strong, easily distinguishable features help people with dementia identify key fittings, even at night. Fittings should be as home-like as possible and ease of use is essential. Water can be temperature controlled and plugs optimised to stop accidental flooding.
Living & dining
The heart of the home, this is where most people have their meals, watch TV and enjoy some quiet time. Dementia-inclusive furniture designed to promote safety and independence needs to be easily recognisable and, in a care setting, look like furniture found at home.
Colour and texture is important, as is ease of sitting and standing from chairs and sofas. Shape, contrast and tone all need to be taken into consideration before the layout is decided.
Kitchen
Participating in kitchen activities may be important for people living with dementia. The familiar, purposeful activities can support a feeling of independence and stimulate appetite.
Dementia Choices kitchen products should be designed to support participation while subtly managing risks. Remote switches, gas alert alarms and built-in fail safes are all useful.
Yard
Dementia Choices supports people living with dementia to continue to use outdoor spaces as they always have done by providing products that enable everyday activities, such as:
Enjoying the patio for meals, socialising or reading
Walking around in the space, and
Using watering hoses and gardening tools.
Want to know more about becoming a supplier?
If you'd like to become an endorsed Dementia Choices supplier, simply fill out the form or email your request to our team at consulting@dementia.com.au.