Dementia Centre research
.
Learning from people with dementia and those who care for them, while collaborating with research partners internationally to improve quality of life for people with dementia.
Dementia Centre research
.
Learning from people with dementia and those who care for them, while collaborating with research partners internationally to improve quality of life for people with dementia.
Multidisciplinary research with global impact
The Dementia Centre leads and collaborates in multidisciplinary research to make a positive impact on people worldwide needing and working in care.
Our research is focused on improving quality of life for those we care for, as well as informing families, carers and staff about quality care. We use our data repositories and research findings to inform how we deliver our services, and we learn from the people we serve about issues that need to be answered through research.
We have extensive collaborations with research organisations in Australia and around the world to deliver a broad international perspective on issues that affect the lives of people with dementia, their families, and service delivery.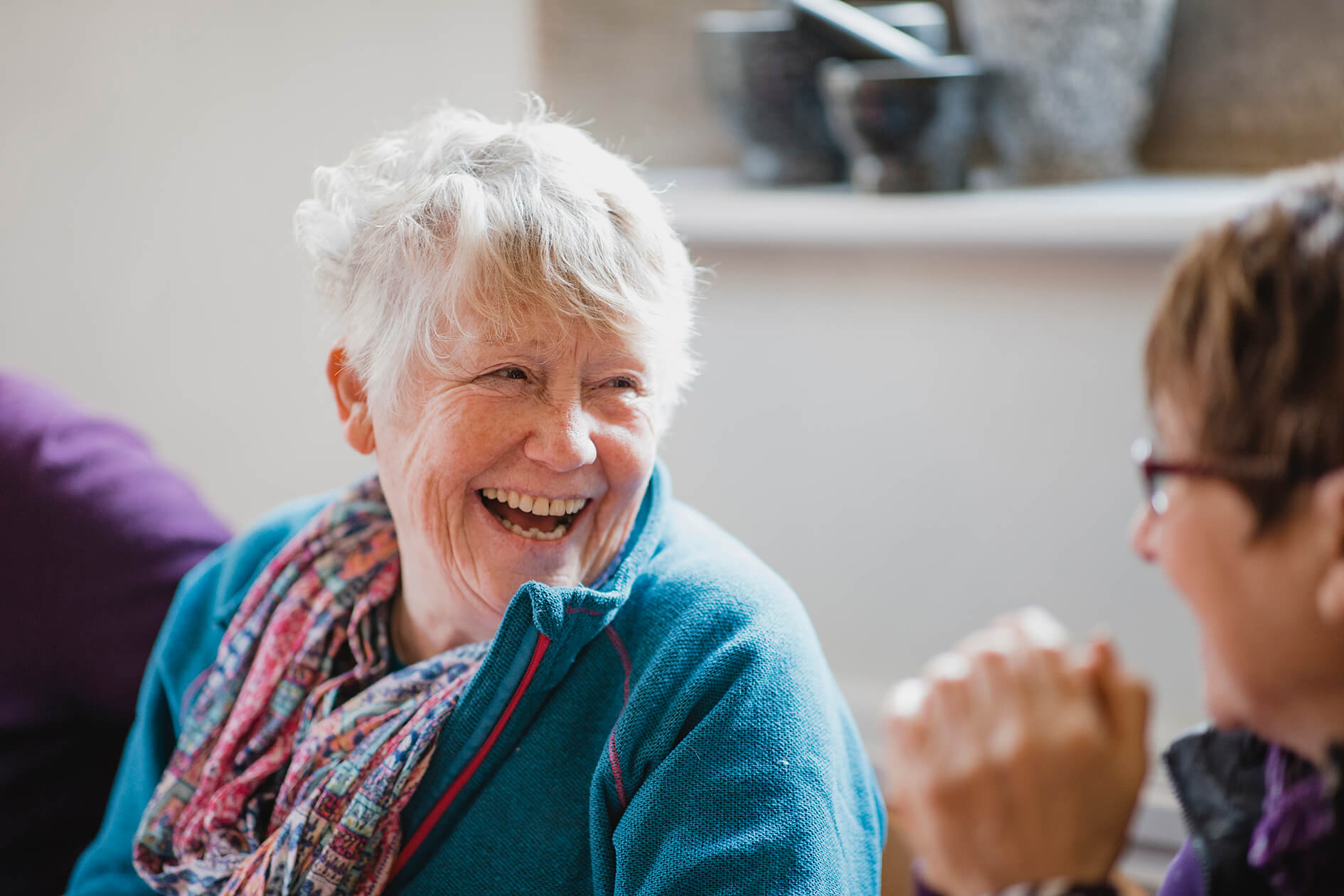 Our research focus areas
Research is carried out by our clinicians and practitioners, allowing us to translate new discoveries into practice. We blend expertise and passion, service delivery and rigorous enquiry into these key areas.
Complex dementia
Leading research knowledge translation and implementation for Australia's dementia services.
Learn more
Palliative care and dementia
End-of-life care for people with dementia is a rapidly growing need, supported by our collaborative research.
Learn more
Positive ageing
We collaborate on a number of projects to further approaches to positive ageing, rehabilitation and restorative care.
Learn more
Data analysis
Analysis of outcomes from the government-funded Dementia Support Australia program provides much-needed Australian evidence to guide care service delivery and personalised psychosocial interventions.
Showing the Way Project
People living with dementia frequently experience levels of disability in excess of what might be expected from their condition. This excess disability is often imposed upon them through poor environments.
There is anecdotal evidence that appropriate dementia-enabling signage increases the independence of people living with dementia, and helps them live with greater dignity and safety.
However, the language used when discussing signage and wayfinding can be ambiguous. There is no agreed method of evaluating what good signage for people with dementia is, or where it's most appropriate to use signage.
The overall study aim was to develop an evaluative framework to:
evaluate and test the efficacy of signage for people living with dementia
guide the development of new forms of signage for use in dementia and aged care settings, and the wider community.
This project was funded through a Dementia Collaborative Research Centre grant.
Guided by Excellence Project
The aim of the Guided By Excellence Project was to investigate:
We produced the following findings from our research:
DSA delivers evidence-based care recommendations that show a high degree of adherence with Clinical Practice Guidelines and Principles of Care for People with Dementia.
Referrers into DSA consider evidence as vital to DSA recommendations, but the level of that evidence varied widely.
Strong and clear communication between DSA Dementia Consultants and referrers was important in establishing a foundation of trust on the suitability and efficacy of recommendations.
The Guidelines are often unknown or considered impractical by staff in residential care. DSA Dementia Consultants are considered enablers in translating these guidelines into practice.
Intervene Project
In undertaking pilot research in Intervene Phase 1 during 2014 and 2015, The Dementia Centre identified issues of staff communication, limited interdisciplinary collaboration and inconsistent use of assessment tools as barriers to evidence-based pain management in residential aged care services.
Intervene Phase 2 was a follow-on implementation project between 2016 and 2018, designed to address these issues. The Dementia Centre research team worked with staff at four residential aged care sites in Australia to critique their current approaches to pain management and to co-create strategies for improvement.
Outputs of Intervene Phase 2 have been synthesised and developed into resources which can be used to implement best practice pain management in residential aged care. These resources include an educational booklet, pain management protocol and assessment tools.
The project was funded through the Cognitive Decline Partnership Centre.
Evaluation of Dementia Friendly Communities in Scotland
In 2019, our team was commissioned to undertake a two-year independent evaluation of the Life Changes Trust's Dementia Friendly Communities programme.
The Life Changes Trust in Scotland supports people living with dementia and unpaid carers in the community through a range of projects. Using a person-centred approach, the Trust aims to transform the lives of people living with dementia and unpaid carers with sustainable improvements in quality of life. The Life Changes Trust has been investing in Dementia Friendly Communities (DFCs) since 2015 and has now funded 40 different communities across Scotland.
Over the two-year project, both geographic and interest-based DFCs were evaluated, providing key learnings and recommendations for policy makers, health services and DFCs in Scotland. The evaluation also addressed the wider societal benefits.
The Dementia Friendly Communities Model was designed to ensure the outcomes of the evaluation could be understood and applied in a practical and sustainable way into the future. The model outlines three key elements that need to be present for a sustainable and successful DFC.
Clinical trials at The Dementia Centre.
Our clinical trials teams are staffed by industry-recognised professionals with connections to trial sponsors and leading dementia researchers worldwide. Trials investigate the effectiveness of new drug treatments for people living with early-stage dementia and other related conditions. Participants gain access to new treatments and learn about ways to keep living well with dementia.