Home Care Packages
Our expert care team will get to know you well and guide you through every step in creating a personalised support plan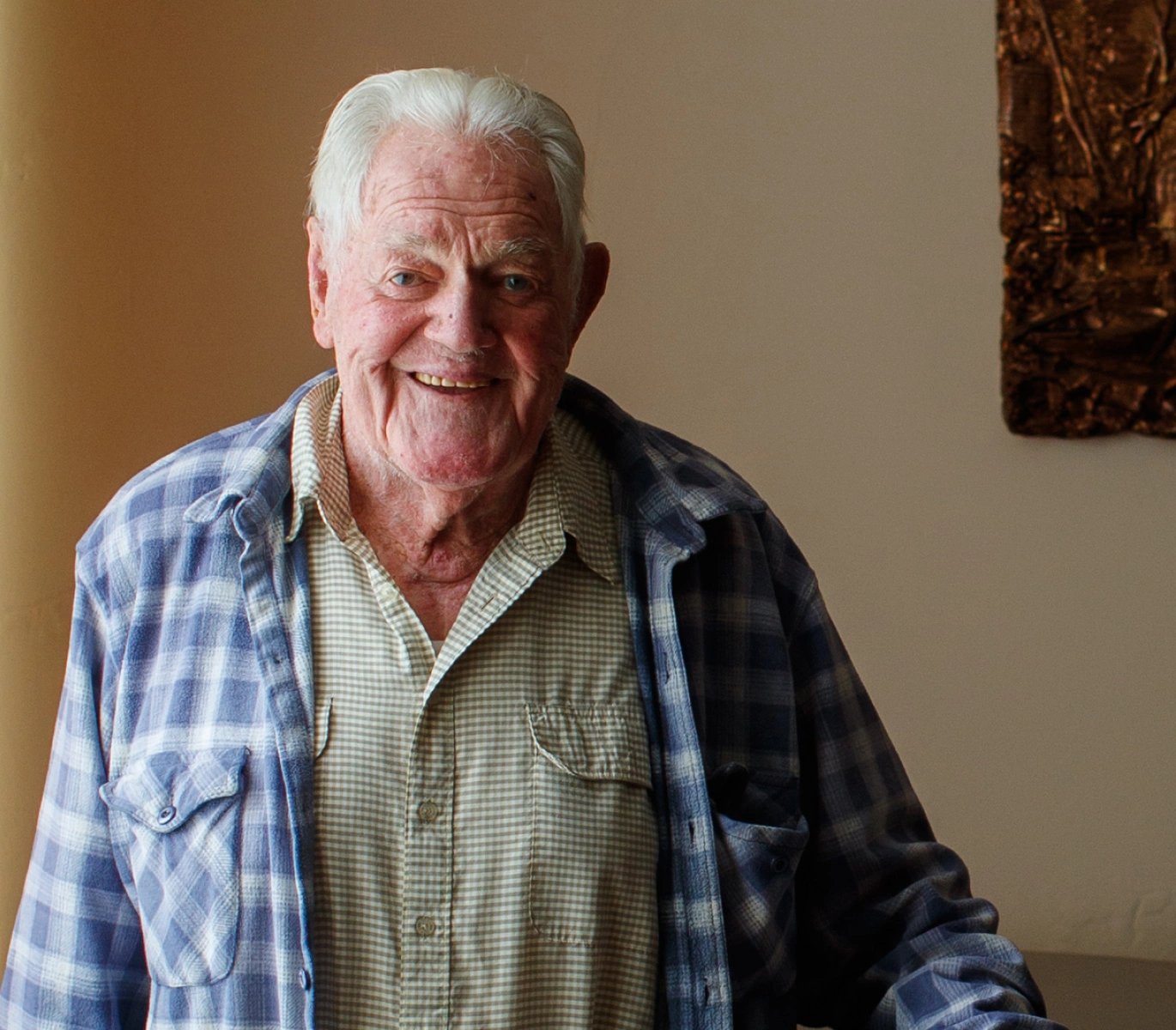 Quality, personalised care – your way
A Home Care Package is a Government-funded program that makes living at home easier and more enjoyable. We provide our care services by understanding you as a whole person and responding to your changing needs. This is the most important part of what we do.
Find peace of mind knowing your care team will provide the support you need, including:
expert clinical advice from registered nurses
transport to and from appointments
cleaning around your home
arranging specialist services
helping you eat well, and more.
It's about creating a support plan that helps you to stay active and independent – the way you want to.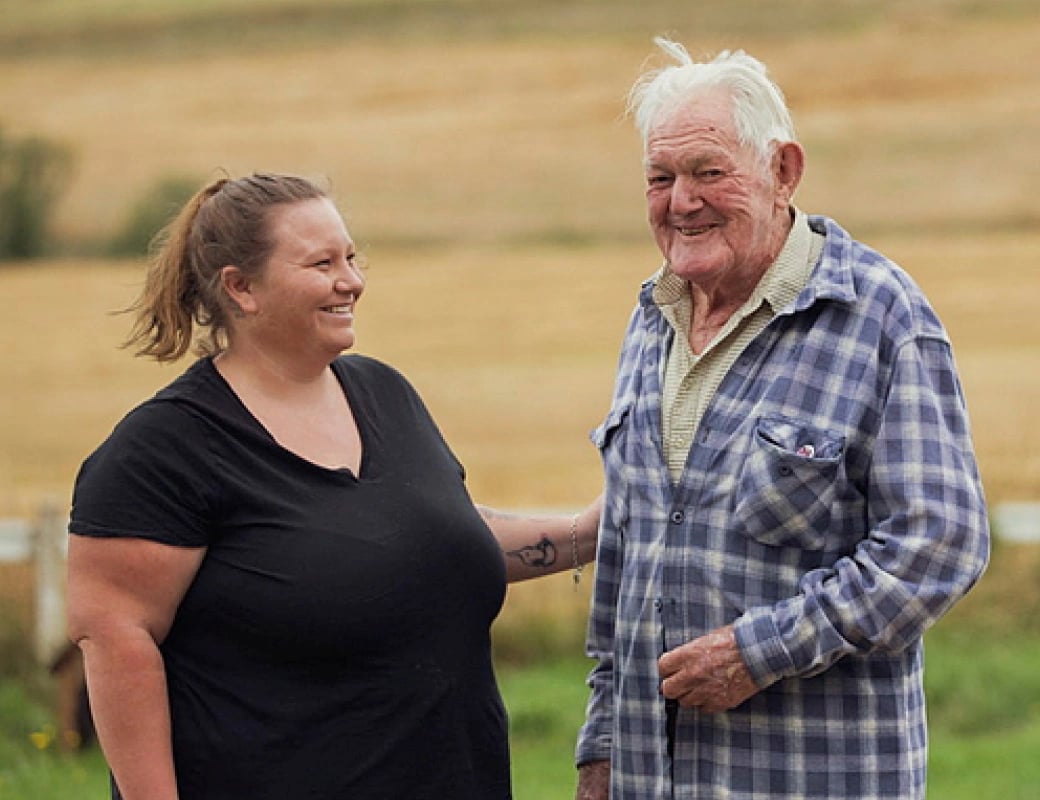 Navigating the home care journey with you
Your circumstances may have changed and you may need more support than what you're currently receiving through your Commonwealth Home Support Programme (CHSP), or you may be looking into home care services for the first time.
Watch our video to find out how your care team can support you in navigating this journey, from accessing Government funding to creating a care plan with everything that matters to you.
A helpful guide on our services and the HammondCare Difference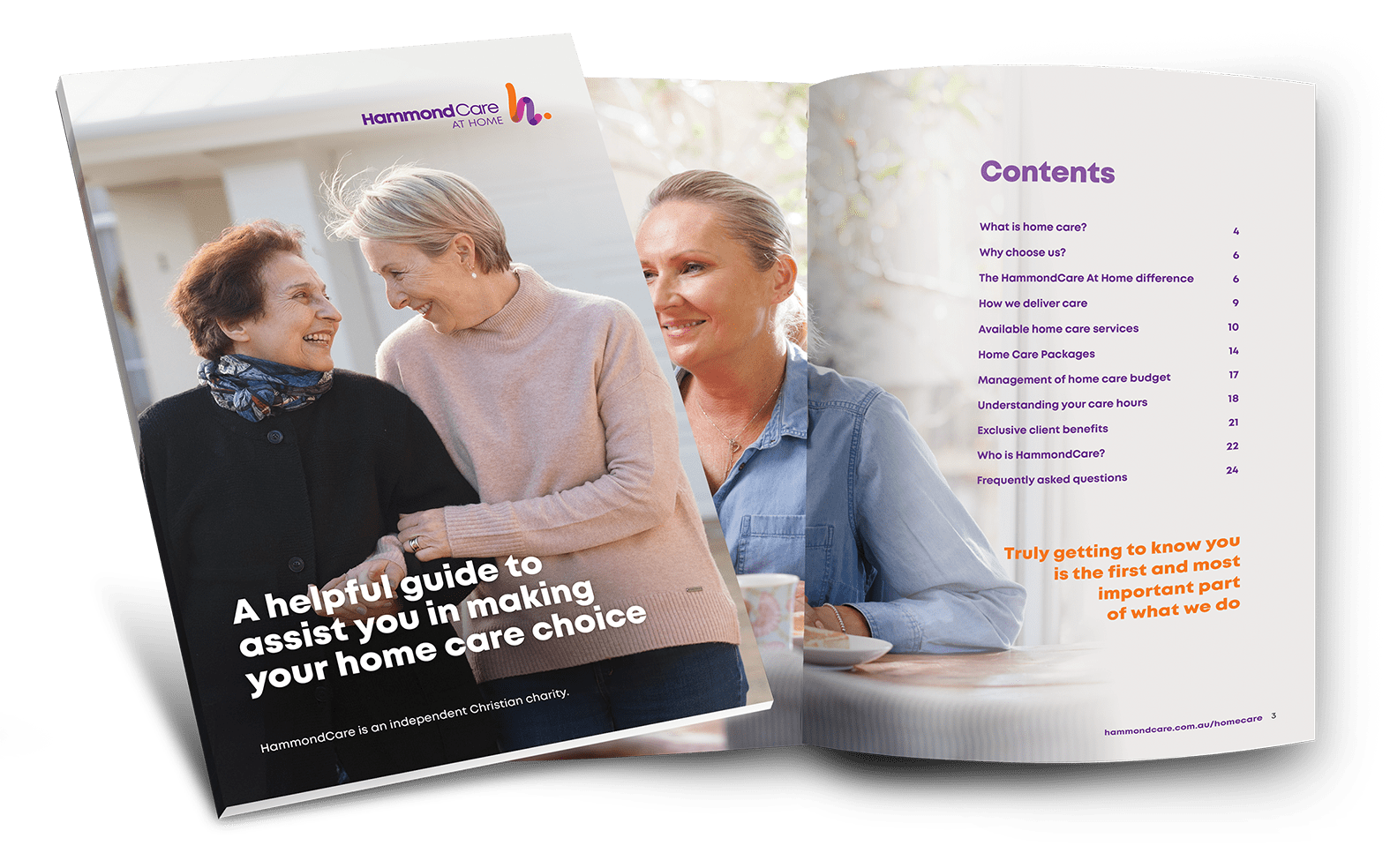 How does a Home Care Package work?
Because Home Care Packages are tailored, the costs and fees are different for each person and situation. Here's a quick look at how it works.
Package Types
There are four Home Care Package levels matched to individual needs. These cover:
Basic care needs
Low-level care needs
Intermediate care needs
High-level care needs
Your level of service and funding support depends on the package you're approved for. A free ACAT/ACAS assessment will tell you which one is right for you – learn more below.
Package Contribution
There are three parts to your Home Care Package contribution:


The Government subsidy


This usually makes up most of your budget.

An income-tested care fee


Payable if your income is more than the threshold.

A basic daily fee


This is your contribution and is normally paid as a percentage of the full weekly pension.
Need help accessing care at home?
Download our easy-to-understand guide to applying for and accessing our in-home care services.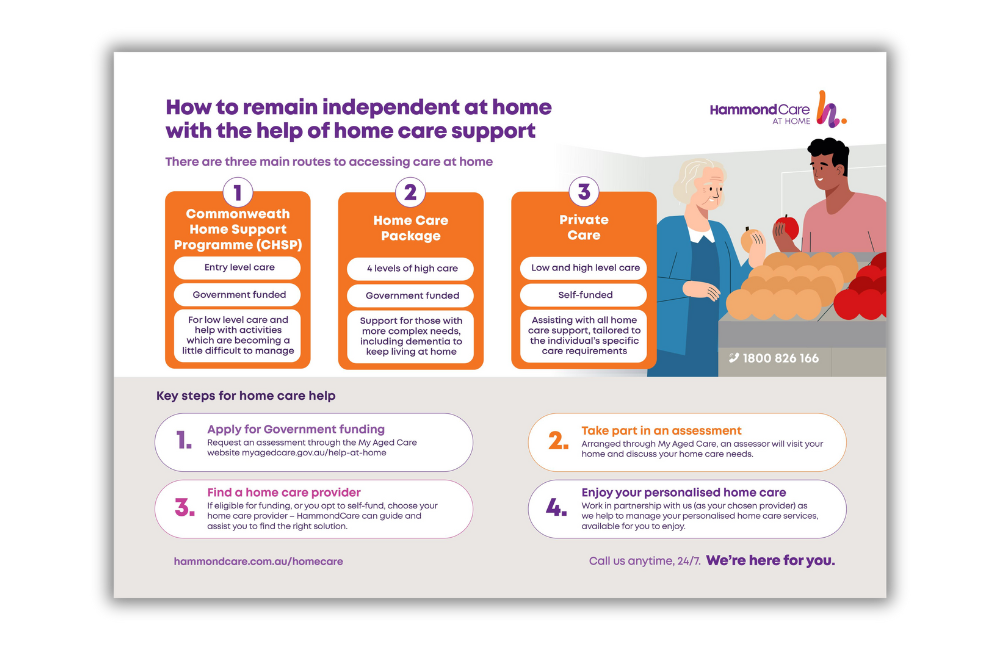 Start a Home Care Package in 3 steps
Step 1
Check eligibility and apply
Once you have checked your eligibility, you can apply for a Home Care Package through the Government's My Aged Care service. Either:
If your care needs show you might be eligible, My Aged Care will organise a free assessment. This is done by your local Aged Care Assessment Team (ACAT) (or ACAS in Victoria).
Step 2
Find a provider
After your assessment and approval, your name goes onto the national waitlist. During this time, you can start looking for a provider such as HammondCare to deliver your Home Care Package.
It's important to do your research and understand what your chosen provider does (or doesn't) include with the services it supplies. We recommend using this helpful Home Care Provider Checklist, so you know what to ask.
Step 3
Design a home care package
When you choose us as your provider, we'll contact you to organise a visit at home. The goal is to get to know you and your needs, and for you to get to know us. Together, we can develop the best care plan to suit you.
If you require greater care than what's in your Home Care Package, that's okay. We can offer private care on top of your existing Home Care Package until My Aged Care refers you to a higher-level Package.
Start a Home Care Package in 3 steps
Talk to our friendly team 24/7, wherever you are
Call now on 1800 826 166 or talk to us on live chat. Alternatively, send us a message using the form and our Support Team will be in touch.