Aged care assessment
An aged care assessment is a key step to receiving aged care support and our expert team is here to help you get started.
Aged care assessment
An aged care assessment is a key step to receiving aged care support and our expert team is here to help you get started.
What's an ACAT assessment?
Depending on your location, the Aged Care Assessment Team (ACAT) or Aged Care Assessment Service (ACAS) will assess your needs to see if you're eligible for higher levels of subsidised care. If your needs are lower, you might be assessed by a Regional Assessment Service (RAS).
An assessment can check if you're eligible for support such as:
Commonwealth Home Support Programme (CHSP)
Home Care Package (HCP)
Residential Care
Respite Care
The ACAT/ACAS usually includes a nurse, and sometimes another healthcare worker such as a physiotherapist, occupational therapist or social worker. To arrange an assessment, visit the Government's My Aged Care portal. You'll be referred to the appropriate assessment.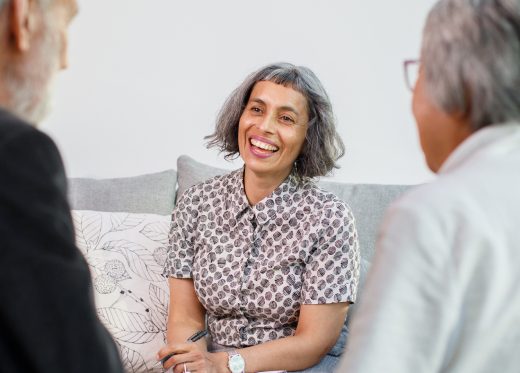 Who is eligible for an aged care assessment?
The Aged Care Assessment Team (ACAT) assesses your need for Government-funded home, residential or respite care. It's for people needing comprehensive support and eligibility depends on:
being 65+ years of age (50+ years for First Nations peoples)
changes in what you can do or remember
a medical diagnosis or reduced mobility
changes to family care arrangements
a recent fall or hospital admission.
It's okay if you're unsure of the type of care you need. You'll get expert advice throughout your application, either from your ACAT or the Aged Care Assessment Service (ACAS) if you live in Victoria.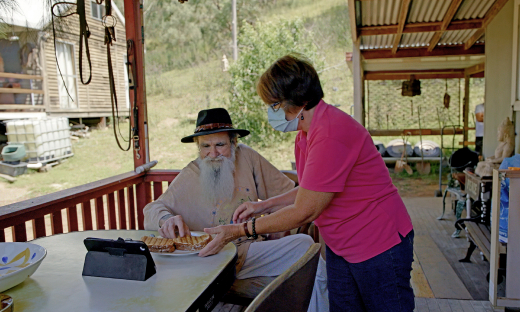 Steps to complete the assessment
Check eligibility and apply
If you haven't already been assessed for aged care, including home care, residential care or respite, check if you are eligible for support.
There are two options:
You'll be asked a few questions about your current situation and daily activities. If your care needs show that you might be eligible, you'll do a free assessment with your local RAS or ACAT, or ACAS if you live in Victoria.
Do a face-to-face assessment
A local assessment team member will organise a time for a free face-to-face assessment wherever you live – you won't need to go anywhere. They'll speak to you about your needs and see which Government-funded services may apply to you.
You can expect to talk about:
your well-being and any health concerns
your safety and support at home
how you're managing with daily tasks
You can have someone else with you such as a family member, friend or carer if it makes you feel more comfortable. The assessor will share the decision at the end of the assessment.
Receive a support plan
When you are approved, you'll receive:
a formal approval letter
a support plan that lists your approved care services
unique referral code/s to give to your provider
If you aren't approved, you'll receive:
a letter explaining why and who to contact for more help
information about other support options
This could mean getting help through our private home care (but the amount you pay will be higher).
Organise approved care
When you or your representative talk to us about your approved care, we'll be sure you have an opportunity to:
tell us about your unique needs
meet our friendly, experienced care team
understand our costs and fees
apply for your approved level of care
understand and accept a formal agreement.
Don't forget that you may need to include a copy of the support plan with your application. Or, you can share the referral codes with us to get a digital copy.
We understand there is lots to think about, so we're here to help you at any stage of your care journey. To speak to our team, call us any time, 24/7 on 1300 426 666.
Set up a My Aged Care representative
If you're thinking about speaking to My Aged Care about your care needs, you might consider a representative. A My Aged Care representative is someone you trust – a family member, friend, carer or advocate – to speak and act on your behalf. Your representative can help you:
speak with My Aged Care, assessors and their service providers
make decisions about aged care assessments and referrals
view and update personal information held by My Aged Care.
There are a few ways to go about appointing your representative, which you learn about at My Aged Care.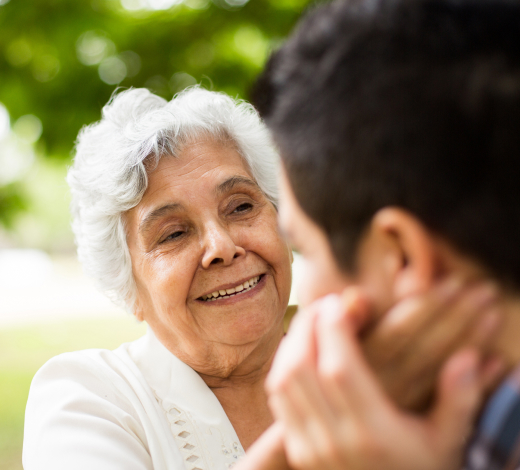 Tailored care and support, for all people
No matter where you come from, the language you speak or your particular needs, help is always available. We provide accessible information for people of many backgrounds and situations.
Aboriginal and Torres Strait Islander people
People from culturally and linguistically diverse backgrounds
People living in rural and remote Australia
Older people with disabilities
Older people who identify as LGBTQI+
Care leavers including Forgotten Australians, Former Child Migrants and the Stolen Generations
Veterans, war widows and widowers
People who are financially disadvantaged
Older people who are experiencing homelessness
Do you need help with the aged care assessment?
You don't have to figure it out on your own. Our experienced team will walk you through each step of the assessment process and answer any questions you may have.