Impact Report
Improving the quality of life for people in need, no matter their circumstance.
Impact Report
Improving the quality of life for people in need, no matter their circumstance.
A message from our CEO, Mike Baird
I am really pleased to share with you HammondCare Foundation's first ever Impact Report. This report highlights how the Foundation, through generous supporters like you, is improving the quality of life for people we have the privilege to care for.
Together, we can ensure that as our population ages, Australians are able to receive the high-quality care they deserve for generations to come.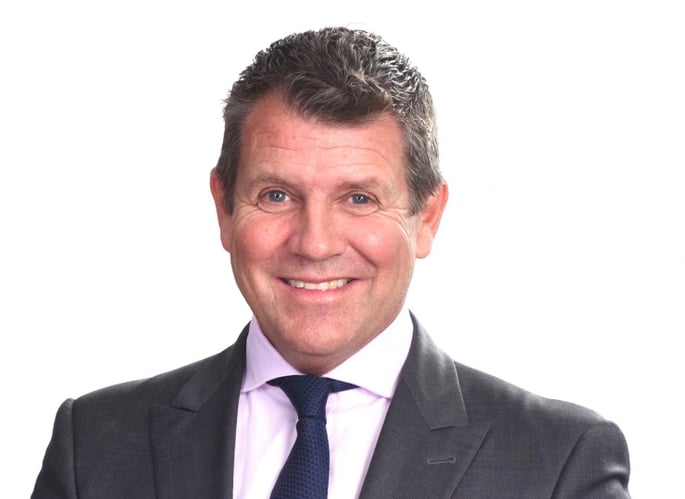 A message from our Foundation Committee Chair, Kok Kong Chan
Financial year 21/22 has been a significant year for our Foundation, demonstrating the power of our supporter community. The HammondCare Foundation's partnership with donors like you has been critical in allowing us to rise to the challenge of transforming the quality of life for people in care.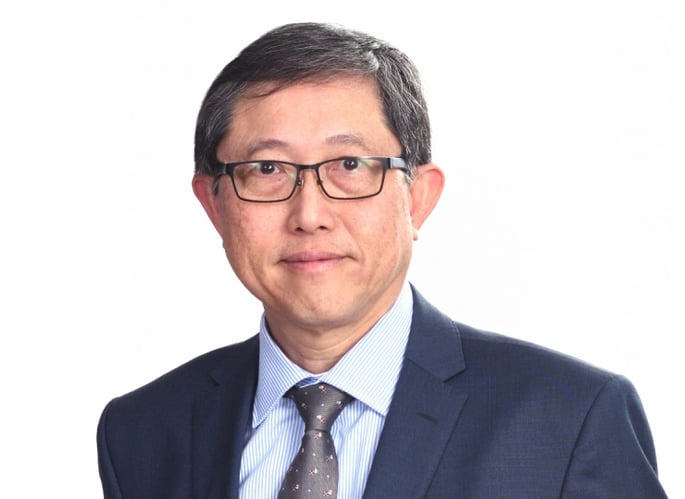 Our Purpose Statement
90 years ago, HammondCare was founded on the generosity of donors. Today, the continuing generosity of donors – our partners – through the HammondCare Foundation, is helping us to realise our ambition of setting the global standard of relationship-based care for those with complex needs.


The HammondCare Foundation invests in innovation in care, education and training, and research to deliver the best relationship-based care particularly for those who are hard to reach and disadvantaged.
Where funds were disbursed in FY22
41%
Arts, music, buses & equipment
32%
Palliative Care & The Dreams Project
17%
Caring for the most vulnerable
10%
Scholarships, training and research
How your support is making a difference
33

Emergency flood relief

33 flood devastated clients and their families were provided with emergency supplies, food and accommodation.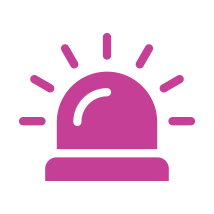 80

The Dreams Project

80 family members received a Dream for their loved one with a life limiting illness.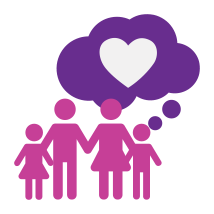 260+

Innovation in care

260+ residents and patients participated in an Arts Engagement program.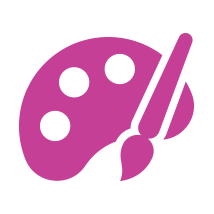 $1.3m

Caring for the most vulnerable

$1.3m avoided in Government costs p.a. through care provided by HammondCare Darlinghurst.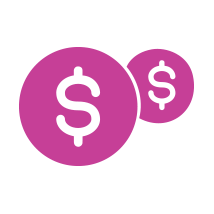 60%

Caring for the most vulnerable

60% more carers' time with residents at Darlinghurst compared to the sector average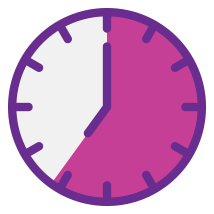 13

Investing in the best people

13 scholarships awarded to nurses and carers.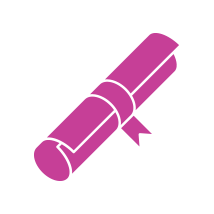 31

Innovation in care

31 Palliative patients relied on the ELP service to receive care at home.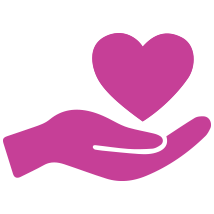 8,846+

Connection to community

8,846+ residents and clients connected to their community via purpose-built buses.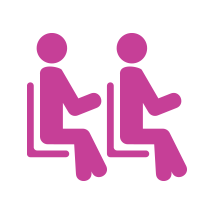 Emergency flood relief
When floods devastated Queensland and Northern NSW in March, HammondCare At Home client Roger and his family were evacuated from the roof of their home as flood waters destroyed everything they owned. Roger was devastated to be without any belongings or a place to call home. Thanks to the funds raised from HammondCare Foundation's Flood Appeal in March, Roger was provided with financial support to ease the difficulties he was facing and assist with repairs.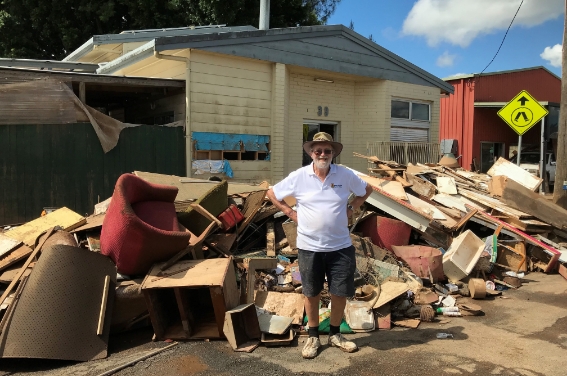 Arts Engagement
In March 2022, Arts Engagement was launched in both our hospital and residential services. The program approach is participatory, where professional artists, supported by staff and volunteers, work with individual residents, patients and families, or small groups to help them explore their own creativity and learn new artistic skills, while at the same time meeting their health and wellness needs.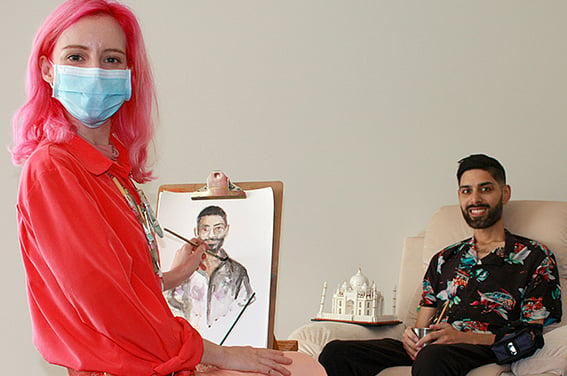 Buses: connection to community
After two years of strict Melbourne lockdowns, HammondCare Caulfield residents, staff and volunteers were ecstatic when CEO Mike Baird presented them with a purpose-built minibus, purchased with funds the Foundation raised from generous supporters. <br>Making the most of life after lockdowns, residents have been restoring their connection with nature, their local community, and friends – all while exercising and improving their overall wellbeing.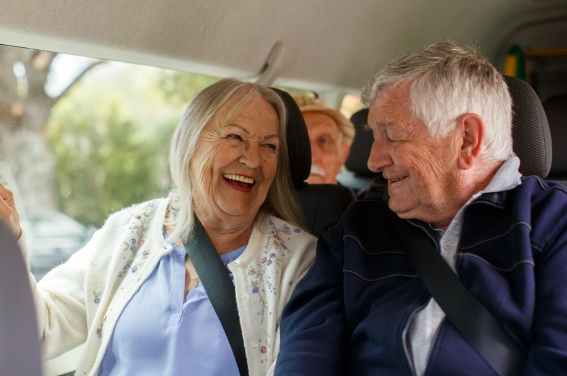 The Dreams Project
HammondCare Foundation had the privilege of making a dream come true for the late Rebecca Lloyd, 48, a patient with HammondCare who was living with breast cancer.
Working alongside HammondCare's dedicated care staff, our Foundation provided Rebecca, her husband Michael, and their nine-year-old son Sam, with a Mother's Day weekend family reunion on the peaceful Dangar Island on the Hawkesbury River.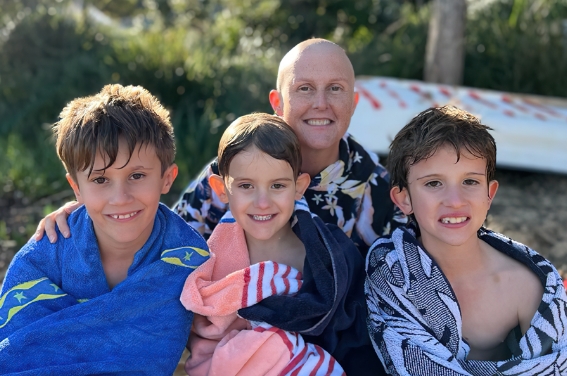 Research and programs that are shaping the sector
HammondCare Foundation plays a key role in funding and enabling research that is capable of implementation across all our aged and health care and into the greater community.
Thanks to financial support from donors, we're investing in research focusing on innovative models for complex dementia and palliative care.
Using an evidence base developed through research, we're influencing, elevating and shaping the standard of care within the sector – benefitting Australians in need of these services for decades to come.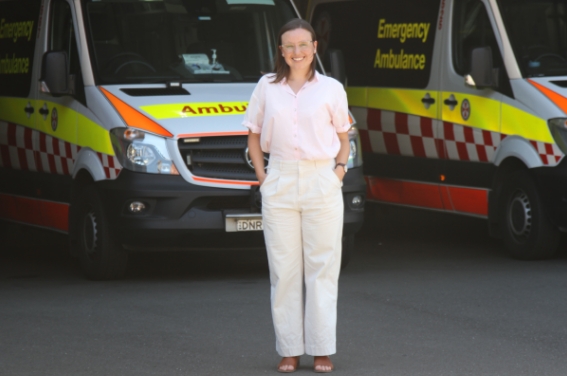 Making palliative care at home possible
Did you know that about 70 per cent of people want to receive palliative care and spend their final days at home, but only 14 per cent are able to make this choice, with funding a key factor?
To address this gap, the HammondCare Foundation has begun funding the Occupational Therapy Equipment Loan Pool (ELP) across Northern Sydney and the Northern Beaches. This ELP service lends specialised equipment to palliative care patients for free, saving them thousands in out-of-pocket costs.
This has allowed patients to make their desired choice, no matter their financial circumstances, which for many meant being at home with loved ones at a time when it mattered most.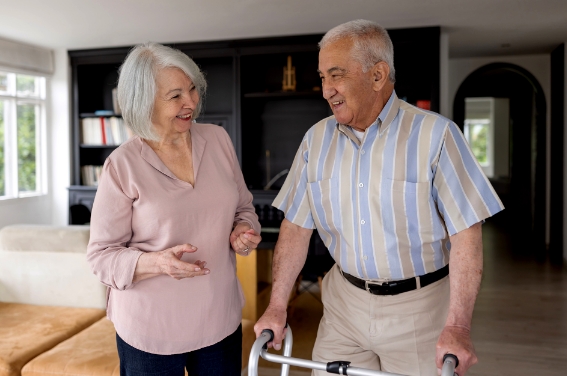 Thank you to our donors
HammondCare Foundation gratefully acknowledges the significant financial contributions of over $5,000 from the following donors.
Major Donors
Steve Brown
Susan Maple-Brown AM
Wayne Crispe
Mark Guy
Elizabeth Jackman
John and Karen Kightley
Pamela King
Christine McComb
Anthony and Robyn Stubbs
Trust and Foundations
Bluesand Foundation

Dalwood Wylie Foundation

Gaudry Gift, a giving fund of the APS Foundation
Hildanna Foundation
Ian Potter Foundation
James N Kirby
Karen and John Kightley Foundation
The Honda Foundation
The Skipper-Jacobs Charitable Trust
The Vernon Sinclair
Vine Foundation
Corporate Partners
Claxton Speakers International
Datacolada
Devcon Civil
EBOS Healthcare
Floors Plus – Rouse Hill
ICAP Australia
Stephen Edwards Constructions
TENA, Essity Australasia
Bequests
The following people have left a legacy of faith and caring:
Ann Harding
Anita McKenzie
Allan Rowling
Barbara Throsby Young
Geoffery Burfoot
Harold Gordon James
Jack Tilburn
Norma Osborne
Final reflections from General Manager Foundation, Mark Peacock
The Foundation team is so thankful to each and every one of our supporters for your partnership in helping fulfil the mission of the HammondCare Foundation. We're delighted to have been able to share this, our first HammondCare Foundation Impact Report with you.
We hope it has brought to life the stories of people whose lives have been impacted through your generosity. The HammondCare Foundation will continue to focus on those most in need and we hope that you will continue to work alongside us in this worthy endeavour.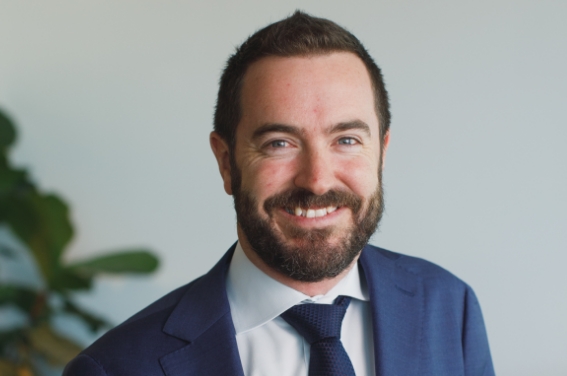 Download Impact Report 2022
Read the full report to learn more about the impact your support makes.